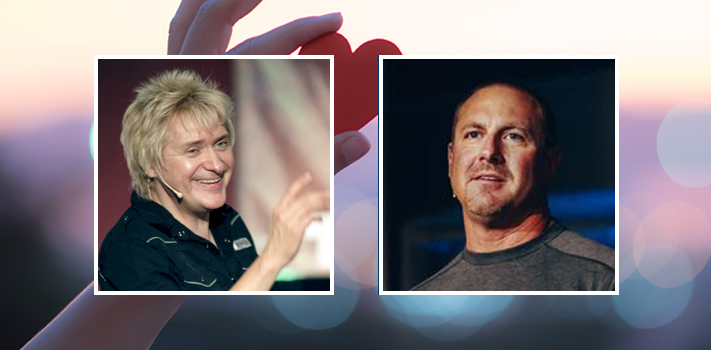 In this episode, I release a prophetic word to shift things over you, and then I'll introduce you to a good friend of mine who has an amazing gift to help people walk in the fullness of their destiny.
God has shown me several special things to tell you about this year and I'll also share practical things you can do that will help propel you toward your destiny.
In my life, God shifted me from being a businessman, to pastoring, to doing prophetic evangelism, to training outreach teams in interpreting dreams and tattoos & piercings. Now, He's shifted me into being a "times and seasons" prophet.
God is also shifting things in your life so you can focus on what He is opening up for you right now.
Sometimes we're stuck because we need some healing around how we see the Father. Many people blame God for the terrible things happening in the world. That's not the Father. God is love. He is for you, not against you!
There will be healing for many in this podcast, so get ready to receive.
In this Spirit Connection episode, my special guest is Brad McClendon. He really carries the Father's heart of love. He's an author and international speaker. For years, he has pastored, trained and equipped people in ministry. Now he "fathers" several different churches.
You'll find out why God made this stunning statement to Brad: "I never do anything alone."
This was a powerful time in the Spirit, and Brad releases a prayer at the end to activate a deeper level of love for others … and a greater intimacy with God.
Visit Brad's website: https://livingvineministries.org/
Listen Online Below:
Don't miss a single episode! Subscribe to the podcast on iTunes here.
This content was provided by dougaddison.com